USYO and Prelude JSO auditions will be held on 
May 19 
(violins) and 
May 20
 (all other instruments) at 
Marvin Ridge High School.
 See 
audition requirements.
 Submit your 
audition application
by
May 12.
All application fees received postmarked after May 12 or at the door will require a fee of $15.
photo: Markus Kuncoro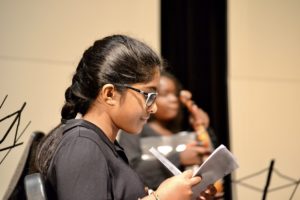 USYO and Prelude students will attend music camp 
June 18–21
 at Wingate University. Camp ends with a concert on
Thursday, June 21 at 6 PM.
Read more…