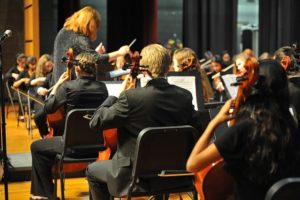 Congratulations to our new and returning USYO & Prelude JSO members! We are looking forward to an exciting tenth season.
Music camp is scheduled for July 18–21 at Wingate University. Students will check in on Monday morning and will be dismissed following their concert on Thursday night. Read more…
Click here for more information about membership, fees, schedule and more.