Union Symphony Youth Orchestra performed with Union Symphony Orchestra at the Pops on the Plaza in Downtown Monroe on Saturday, May 17. Guests were immersed in the sounds of Argentina, Spain, and Mexico as the evening highlighted the musical rhythms of Latin America.
Thank you to our guests, patrons, volunteers, musicians, ensembles, and staff for making this concert a success. Thank you to our wonderful emcee, Myelita Melton, WDAV; to our lovely conductor, Mercedes Diaz-Garcia for a festive night of Latin music; and to our sponsor, City of Monroe.
Prelude Junior Strings Orchestra and Union Jazz kicked off the concert with overture performances that wowed the crowd.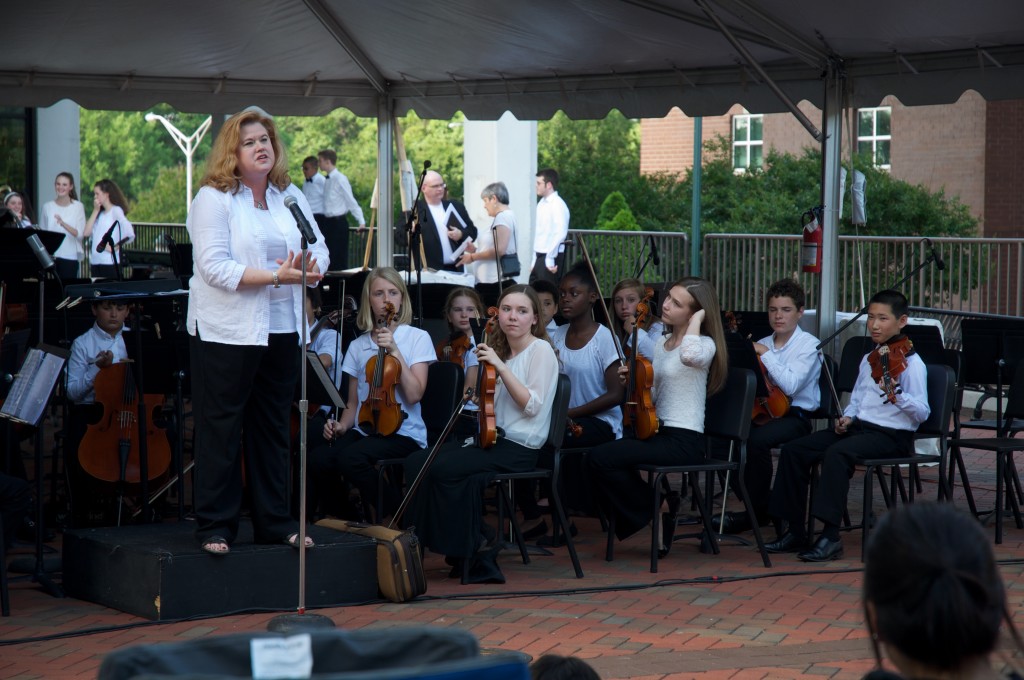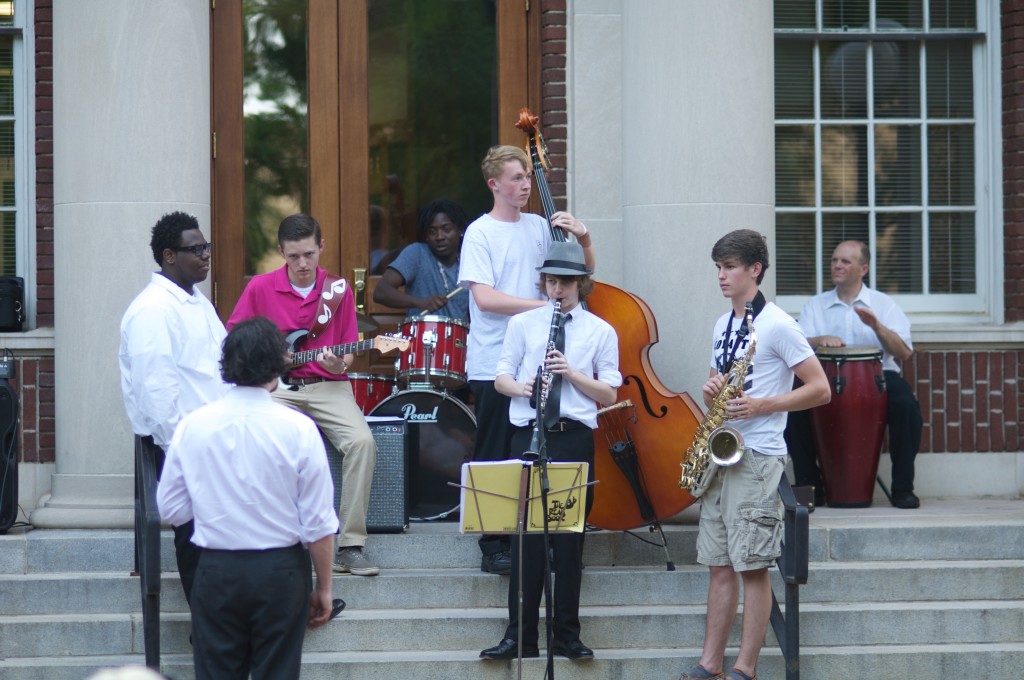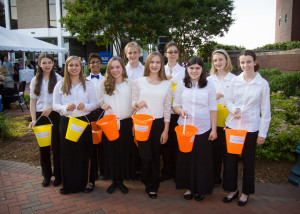 The night of the Pops on the Plaza concert, Union Symphony youth students asked guests for donations for the Union Symphony and the Center Theatre project. The students successfully raised over $400.
---
 YOUTH SHOWCASE
Students of Allegro Strings and Dorian Fiddles were recognized for their hard work this season on Tuesday, May 19 at 7:30 PM in the Batte Center Recital Hall at Wingate University.
---
USYO AND PRELUDE AUDITIONS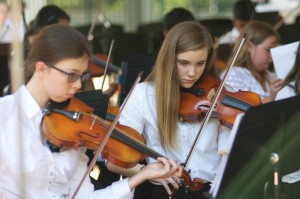 We are now accepting USYO auditions. Be sure to fill out an audition applicationonline and send in audition fee to the Union Symphony office. New seasonauditions will be held on the afternoon of Sunday, May 31, 2015.
Please remember to bring two copiesof audition music to audition. One copy is for the judges.
---
WE HAVE REACHED OUR GOAL!
When customers purchase Harris Teeter Brand Products using their VIC card, Harris Teeter contributes 2% of those purchase dollars to Union Symphony Youth Orchestra. We have earned $252.27 this season and reached our goal of $250! Thank you for the support!