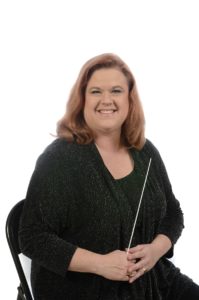 Sabrina Howard, Director of Youth Programs
Sabrina Howard is a 1989 graduate of the University of Southern Mississippi with a Bachelor of Music Education degree and received the Master of Music Education degree from the University of South Carolina in 1994.  Mrs. Howard, a violinist, has performed with the Meridian Symphony; Meridian, Mississippi; Port City Symphony, Mobile, Alabama; Greenville Symphony, Greenville, South Carolina; Asheville Symphony; Asheville, North Carolina; and the Union Symphony Orchestra, Monroe, North Carolina.  Mrs. Howard is in her 27th year of teaching, and is currently the orchestra director at the Charlotte Latin School, in Charlotte, NC. Mrs. Howard served as the director of orchestras from 1999 to 2009 at Mt. Tabor High School and Thomas Jefferson Middle School both located in Winston-Salem, North Carolina.  Mrs. Howard also taught previously at Independence High School and South Charlotte Middle School both located in Charlotte, North Carolina.  Mrs. Howard's orchestra's have received superior ratings at both state and regional competitions for the past 26 years and have traveled to Atlanta, Georgia; Williamsburg, Virginia; Toronto, Canada; Chicago, Illinois and Orlando, Florida.  Mrs. Howard also serves on the faculty of Wingate University as an adjunct educator teaching String Methods classes and Studio lessons. Mrs. Howard has served as guest clinician/conductor and adjudicator in both North Carolina and South Carolina.  This includes All-Counties, All-Districts and Regional orchestras. She is a Past-Chair of the Orchestra Division for the North Carolina Music Educators Association and in 2005 achieved National Board Certification. In 2007 Mrs. Howard was named the Western Regional Orchestra Director of the Year for North Carolina. She currently maintains a private studio where she teaches both violin and viola.
---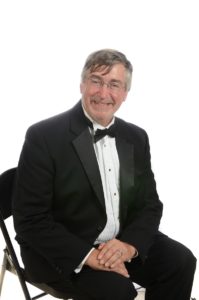 Keith James, Associate Director of
Youth Programs / Winds and Percussion
Mr. Keith James has been the Director of Bands for Marvin Ridge High School in Waxhaw, North Carolina since the school opened in 2007.
Mr. James earned his Bachelor of Music Education degree from the University of South Carolina in 1983 and his Master's Degree in Conducting from Winthrop University in Rock Hill, SC.  He is a National Board Certified Teacher in Early Adolescent and Young Adult Music.  Mr. James began his teaching career in 1983 as an assistant band director at Walterboro HS and band director at Colleton Middle School.  He was the band director at Smithfield-Selma HS in Smithfield, NC from 1986-1992; South Granville High School in Creedmoor, NC from 1992-1996; Northwest Cabarrus High School in Concord, NC from 1996-1998; and the band director at Independence High School in Charlotte, NC, from 1998-2007. Mr. James is currently is in his thirty third year of teaching.
Mr. James has served as a clinician for area honor bands, several southeastern regional honor bands, as well as a marching band clinician and adjudicator for both concert and marching bands.  He works with several band programs throughout the southeast and is in high demand as a winter guard and band clinician. Mr. James is a member of the Carolinas Wind Symphony, an adult community band, and is a freelance tubist in the Charlotte area.
Mr. James is an active member of the South Central District Bandmasters Association and currently serves as the 9/10 State Honors Band Auditions Chairman and served on many state committees over the past 20 years.  Mr. James was the Jaycee's Teacher of the Year in 1989, and was inducted into the American School Band Directors Association in 1995.
Mr. James holds professional memberships in the North Carolina Music Educators Association, SCDBA, National Music Educators Association, North Carolina Bandmasters Association, National Band Association, Florida Federation Judges Association, and American School Band Directors Association.
---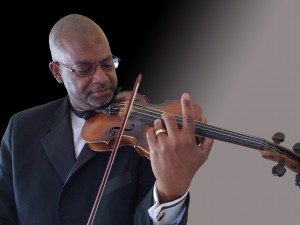 Jonathan Sullivan, Strings
Mr. Jonathan Sullivan is a native of Greenville, South Carolina.  After completing his Bachelor of Music Degree at the University of South Carolina in 1982, Sullivan taught in the Greenville County School District for eleven years where he produced several outstanding orchestras.  In 1995, he left Greenville, South Carolina and moved to Charlotte, North Carolina.
Sullivan has played and held many key positions in many orchestras across the southeast including the Augusta Symphony, Columbia Philharmonic Orchestra, Greenville Symphony, Florence Symphony, Toccoa Symphony, and the National Chamber Players. He has also played in many orchestras that have accompanied great artists including Natalia Cole, Linda Ronstadt, Janos Starker, Isaac Stern, Eugene Fodor, Shirley Jones, David Sanborn and the legendary Victor Borge.
Currently, Sullivan teaches at Coulwood Middle School and West Mecklenburg High School, a post he has held for 17 years.  He is also a member of the Western Piedmont Symphony and has played in the Union Symphony Orchestra for the past two years. In his spare time, Sullivan enjoys watching sports, going to the movies, and listening to music.
---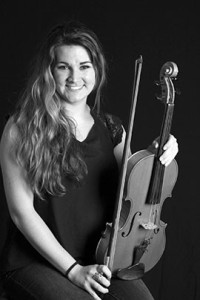 Courtney Guthrie, Strings
Courtney Guthrie received her undergraduate degree is Music Education from the University of North Carolina at Greensboro. There, she studied with Dr. Scott Rawls and performed in the University Symphony Orchestra under the direction of Dr. Kevin Geraldi. She was also a part of many chamber groups, including a String Quartet, String Trio, under the direction of Ms. Marjorie Bagley, and a Clarinet Trio under the direction of Dr. Rawls. She also received String Education and Methods classes from renowned string education instructor Dr. Rebecca Macleod.
After graduating from UNCG in 2012, she was able to return to her hometown of Charlotte, NC, where she previously studied with Charlotte Symphony musician Ning Zhao and attended Butler High School where she performed under the direction of her now colleague, Tom LaJoie. She is the orchestra director at South Charlotte Middle School and Community House Middle School. In her 3 years of teaching, her orchestras have earned Superior and Excellent ratings at the Music Performance Assessment Festival in Shelby, NC. She has had several students perform at CMS Honors Orchestra and Junior All-State Orchestra and she loves helping her students achieve those goals. She also performs regularly with the Charlotte Civic Orchestra and the Union Symphony Orchestra. In the fall, she will be  serving as the coach for the viola section of the Union Symphony Youth Orchestra.
She is happy to be on board more permanently at the Charlotte Academy of Music. She subbed for Mrs. Amanda Turner in the Spring, but is glad to now be officially part of the Academy faculty! She enjoys spending quality time with family and close friends in Charlotte. She loves to play with animals (even though she is allergic), travel, play music, and catch up on her favorite TV shows.
Ms. Guthrie strongly believes that classical musicianship is the foundation of strong performing in any other genre. She believes that being well rounded musically can transfer into other aspects of students' lives, helping them think more critically both at school and in the world around them.
---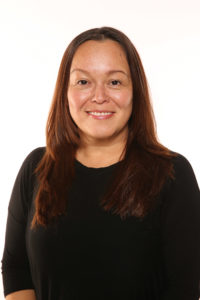 Victoria McLaughlin, Cello
Victoria is a teacher and performer who has been a member of several ensembles in Charlotte like the Charlotte Civic Orchestra and the Charlotte Philharmonic Orchestra, and the Americana band The Tales Of Woe.
During their 2016 season, she took part in the concert the Charlotte Pride Band dedicated to Spanish artists, as a guest soloist . The Mint Museum has hosted Ms McLaughlin as a featured artist for several community events. She was a guest speaker for Project Harmony during the talk on teaching Latino students from underserved areas. She has also collaborated in recording projects with several local artists like Province Of Thieves, Magdalena Olsen and Rebecca Rippy.  As a Suzuki Certified teacher, Victoria is part of the faculty at Arts+, the Charlotte Academy of Music and the Southern Park Music School. Students under her tutelage have been awarded merit scholarships, superior scores in the National Federation of Music Clubs Festivals, and have attained seats in the youth orchestras in town. She loves a good movie and road trips with her husband.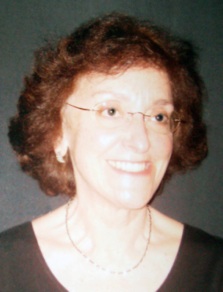 Rosemary Webster, Strings
Rosemary Webster is a double bassist who relocated to this area, from the Washington, DC area, to live closer to her family.  She is a member of the Union Symphony Orchestra and also performs in a chamber group sponsored through the Lancaster County Council of the Arts. She has a Bachelor of Music degree from the Eastman School of Music, and a Master of Arts degree from the University of Maryland.  She played in the Arlington Symphony in Virginia, and the Avanti Orchestra in Washington, DC.  She is a member of Sigma Alpha Iota National Music Fraternity and the Society of Pi Kappa Lambda.
Webster taught vocal and instrumental music for 31 years in the Montgomery County Public Schools in Maryland.  She founded the Montgomery County Public Schools Honors Orchestra program and directed the Middle School Honors Orchestra for several years.  In 1997, she won the Award for Excellence in Teaching from the Maryland Music Educators Association. She was very active with the Maryland Classic Youth Orchestras, serving on the Board of Directors and coaching double bass sectionals.  She also had a private double bass studio and many of her private students participated in the youth orchestra program.
Webster is a strong advocate for music education.  She enjoys working as a string coach with the students in the Union Symphony Youth Orchestra program.
---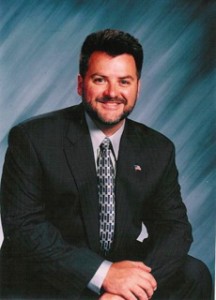 Barry Howard, Woodwind
Barry Howard taught both middle and high school band in North Carolina for 19 years.  He served as the Associate Director of Bands at Piedmont Middle and High Schools in Monroe, North Carolina from 1989-1992, and at East Union Middle School and Forest Hills High School in Marshville, North Carolina from 1989 – 1999, and as the Director of Bands at Mount Tabor High School in Winston-Salem, North Carolina from 1999-2008.
Mr. Howard is a member of the American School Band Directors Association (ASBDA), has served as the District President for the Northwest NC District Bandmasters Association, and was a charter member of the North Carolina Bandmasters Association's Marching Band committee, which was responsible for the creation of the NCBA's evaluation instrument for marching band.  In the past he has been honored to serve as a judge for both marching and concert band competitions across North Carolina and as a guest clinician for All-County band events in Caldwell, Catawba, Forsyth, Gaston, Mecklenburg, and Union Counties in North Carolina and Carroll and Grayson Counties in Virginia
Mr. Howard received the Juris Doctor degree from the Charlotte School of Law in May of 2011 and was subsequently admitted to the North Carolina Bar. He is now a practicing attorney and the junior partner in the law firm of Goodwin & Howard, P.A. in Matthews, NC.
---